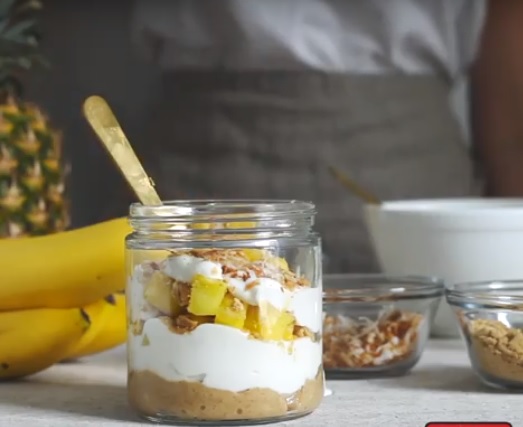 Beepin' Colada
By admin
March 7, 2018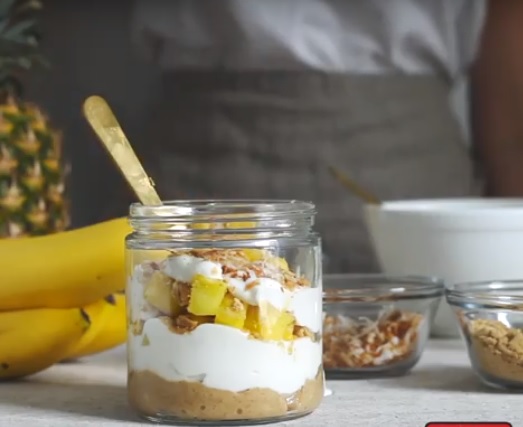 Directions
1Combine yogurt, maple syrup, vanilla extract in a small bowl. Whisk to blend.
2Combine 1/2 cup graham cracker and banana. Mix until smooth. Divide mixture between 4 glasses or mason jars.
3Top with pineapple, yogurt mix, and remaining 1/2 cup graham cracker, alternating until you reach the top of the jar, finishing with yogurt. Sprinkle with toasted coconut and serve.