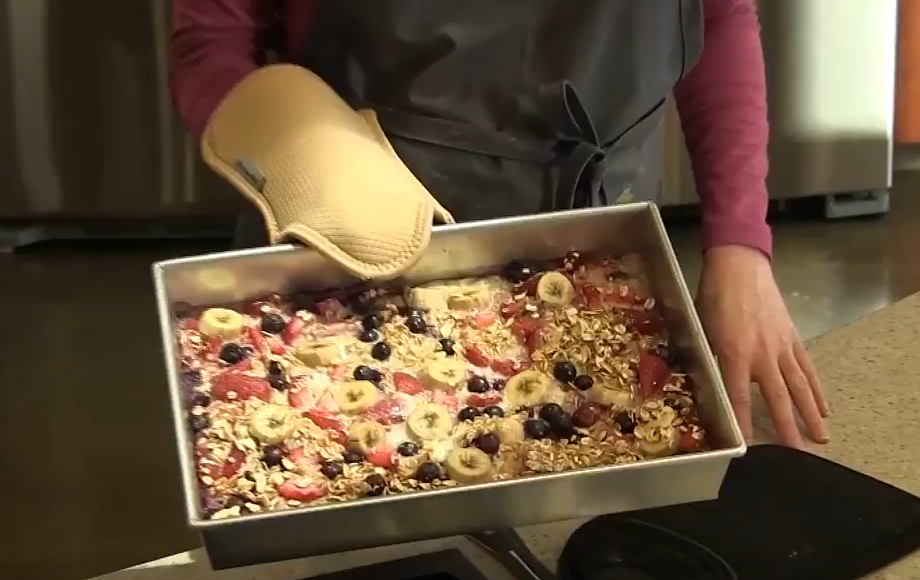 Directions
1Preheat oven to 375 degrees and coat a 9x13" pan with non-stick spray.
2In a large bowl, oats, brown sugar, cinnamon, strawberries and blueberries.
3In a separate bowl, mix milk, egg and vanilla.
4Add oat mixture to prepared baking dish. Slice the banana and arrange on top. Pour the milk mixture on top.
5Bake for 30 minutes or until top is golden brown.